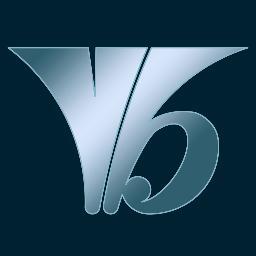 James Shepherd Versatile Brass has announced the resurrection of their composers competition as an annual event.
This unique group were well known in the past for their innovative and varied programming, and following their highly successful re‐launch in 2013 the group are keen to support new compositional talent once again. The last competition was won by Dave Perrottet with his piece Fantasia for Brass.
The name 'Versatile Brass' represents not only the virtuosity of the players, but also the variety of music that the ensemble performs. The multi‐talented group prides itself on a diverse range of styles, all played to high standard, and the wide instrumental colour palette provides a unique opportunity for the budding composer ‐ the group's recent CD recording includes the 9 brass players playing a total of 20 different brass instruments, ranging from piccolo trumpets to Eb bass!
Whilst the group has over 700 pieces in the Versatile Brass library many of these are now outdated, and VB's in‐house arrangers (Kevin Holdgate, Nigel Lawless, Trevor Slade) have been working hard to expand the repertoire of the group, along with other well‐known composer/arrangers including Andi Cook, Darrol Barry and Ray Woodfield.
Versatile Brass has always been famous for breaking boundaries, and over the years the group has become well known for working with numerous composers and arrangers, many of whom have gone on to become famous brass band personalities. Previous personalities who have written numerous pieces specifically for the group include the likes of Elgar Howarth, Alan Catherall, Philip Wilby, Howard Snell, John Golland, Edward Gregson, Alan Fernie and Simon Kerwin, not to mention the playing members of the group who have also been skilled arrangers.
The first competition will include awards for 1st, 2nd and 3rd places, judged by a guest panel, and the winning entry will be premiered at a Versatile Brass concert of the winner's choosing in our 2015 calendar (with a pair of complimentary tickets). In addition the top 10 shortlisted pieces will receive a rehearsal recording of their piece (particularly useful for student entrants to use for coursework / examination submissions) and the top 3 pieces will have the opportunity to publish their pieces.
This mutually beneficial competition will help a unique ensemble discover new repertoire whilst providing support to new talent. This competition is an incredible opportunity for up‐and‐coming composers to hear their work performed by quality musicians, and for more experienced composers to experiment creatively with writing for styles outside the standard brass band instrumentation.
Entry to the competition is free, but only original compositions will be accepted (no arrangements). Entries can be any format (march, solo, concert item etc), but must be within a 5 minute time limit. The deadline for submissions is 30th November 2014.
Competition rules and entry forms can be found on our website www.jsvb.co.uk.